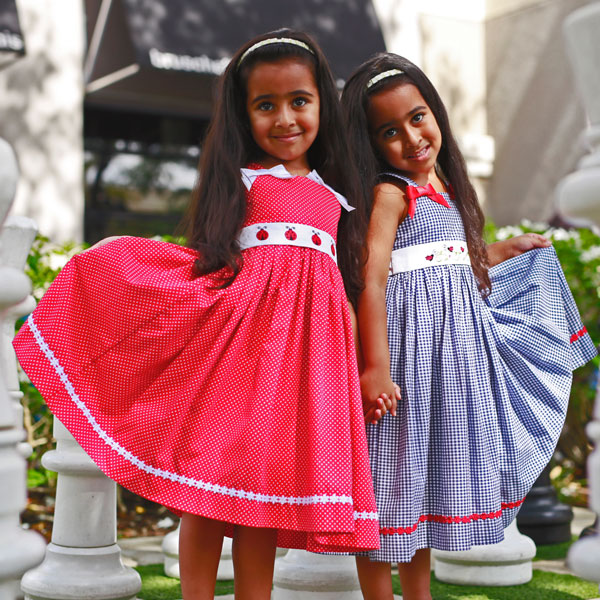 Heirloom Girls Dresses
Treasure Box Kids heirloom girls dresses are in a class of their own and the best quality. Custom made in USA, classically styled and expertly crafted using only quality fabrics and sewing techniques. Owning a Treasure Box Kids custom dress is a treasure that your family will cherish. Girls want to have fun and twirl in their dresses.  We design our dresses with lots of material, as a result, our girl's dresses are Twirl Worthy!
She loves the dress! She asks to wear it all the time.
FREE DOMESTIC SHIPPING
Free domestic shipping on all orders $75.00 or more. Choose free shipping option when checking out.
24/7 CUSTOMER SERVICE
We love to hear from you! Let us know what we can do to make your experience truly unique and special.
MONEY BACK GUARANTEE
We offer a 30-day hassle-free money-back guarantee. Visit our returns page for complete details.
Our Heirloom Girls Dresses
Are made from only the highest quality of fabrics and timeless techniques (without poor construction or unfair labor wages) that result in a classic heirloom girl's dress that is both special and unique.  Every custom girls dress is proudly American Made with a passion for bringing change to the way girl's clothes are produced.